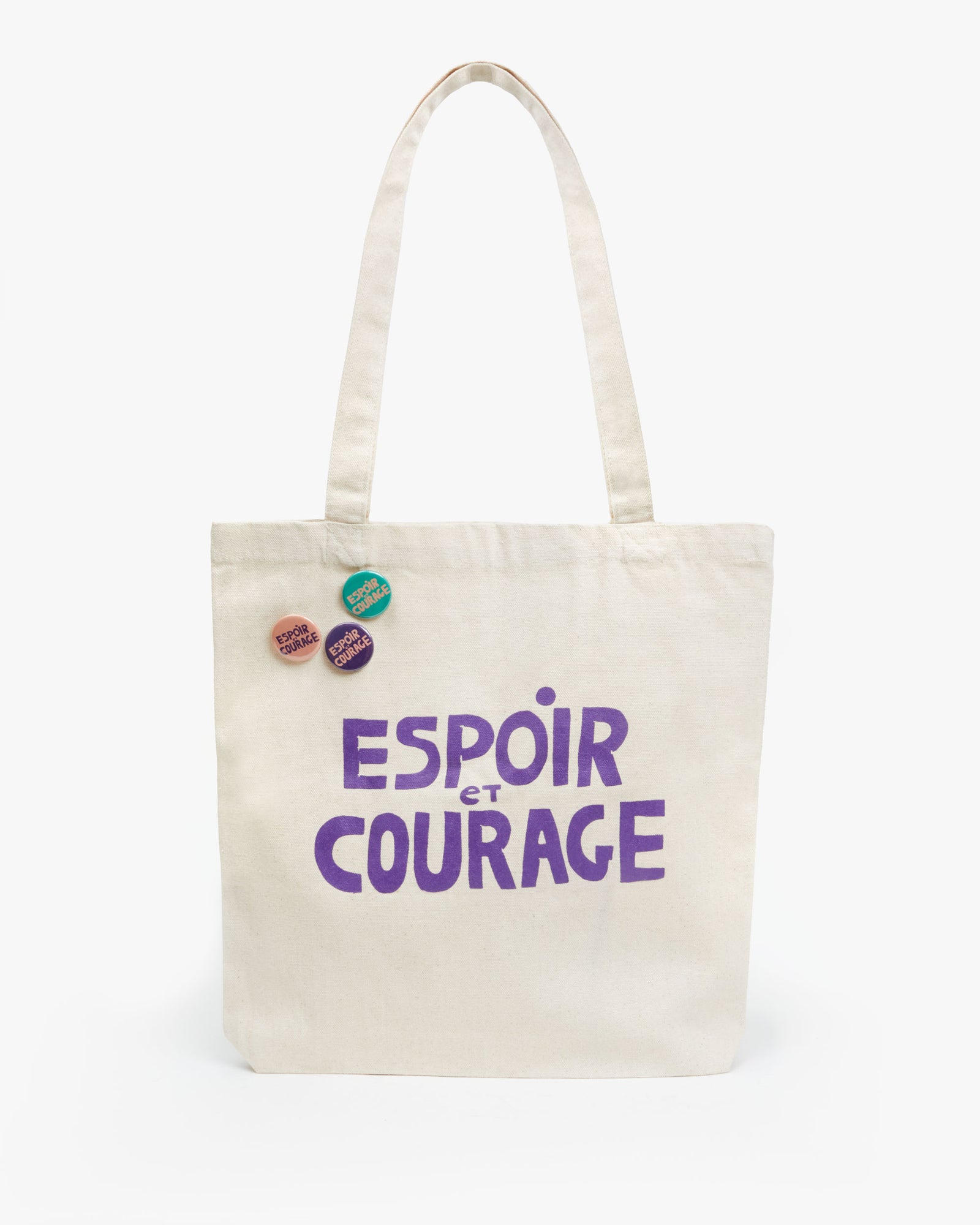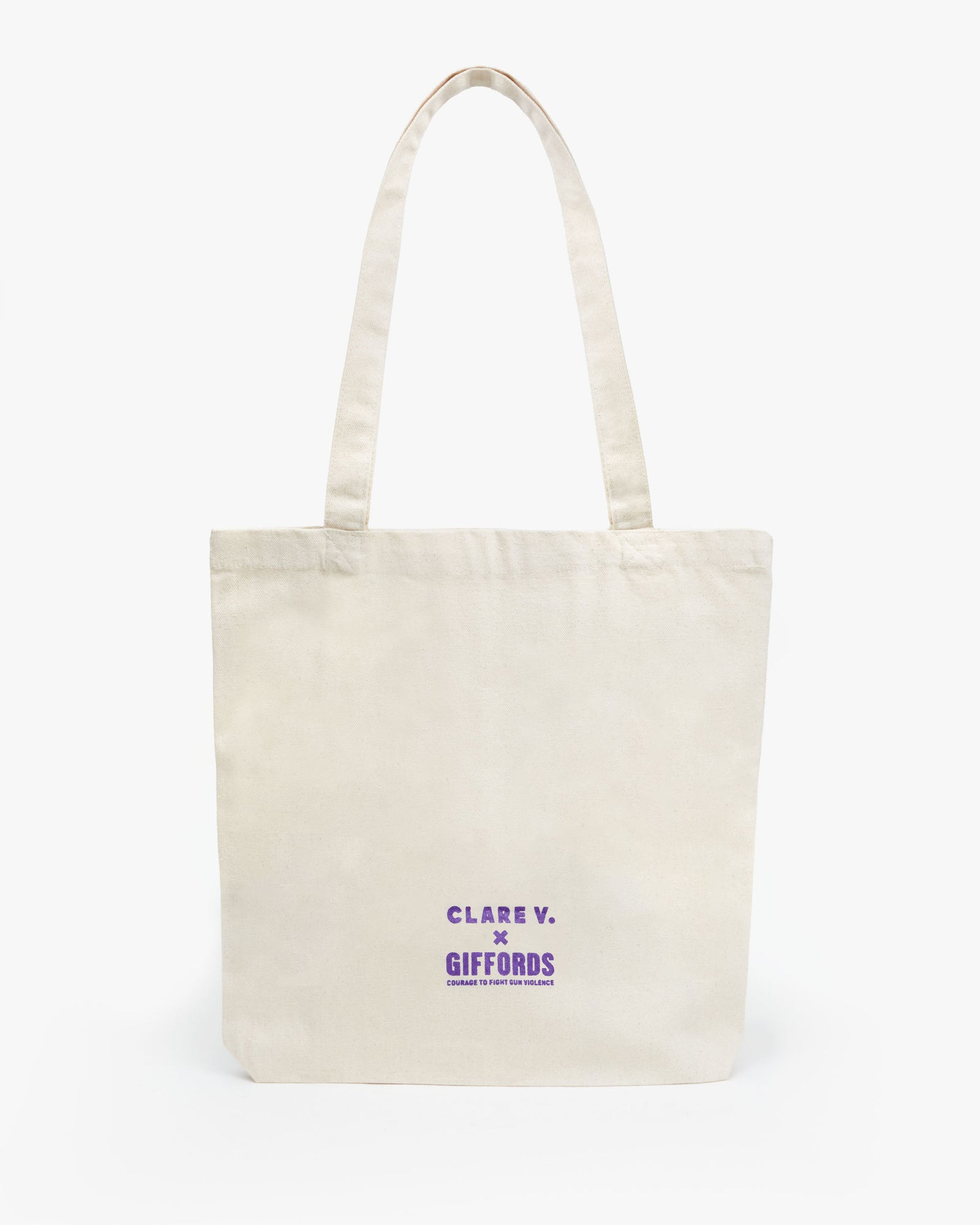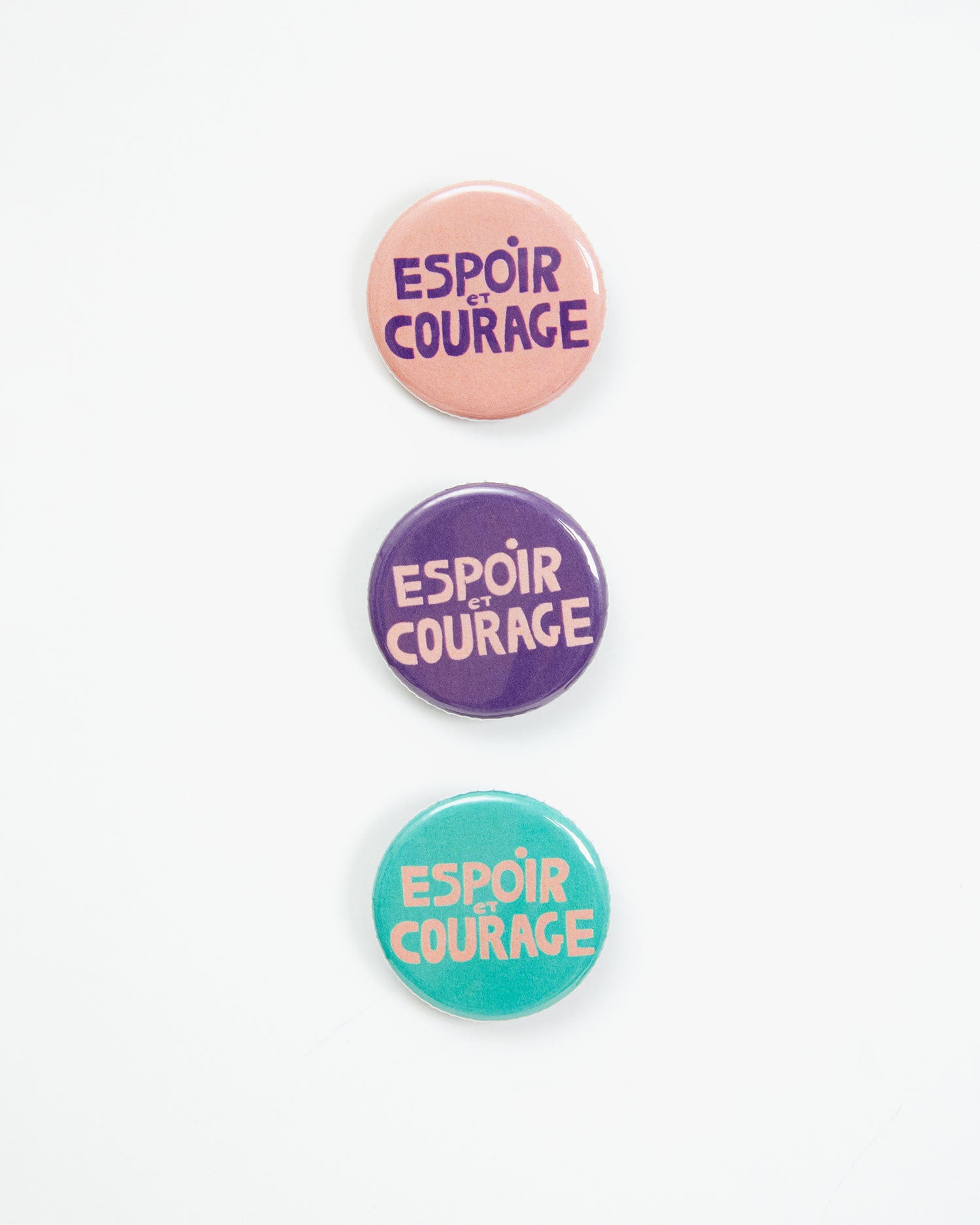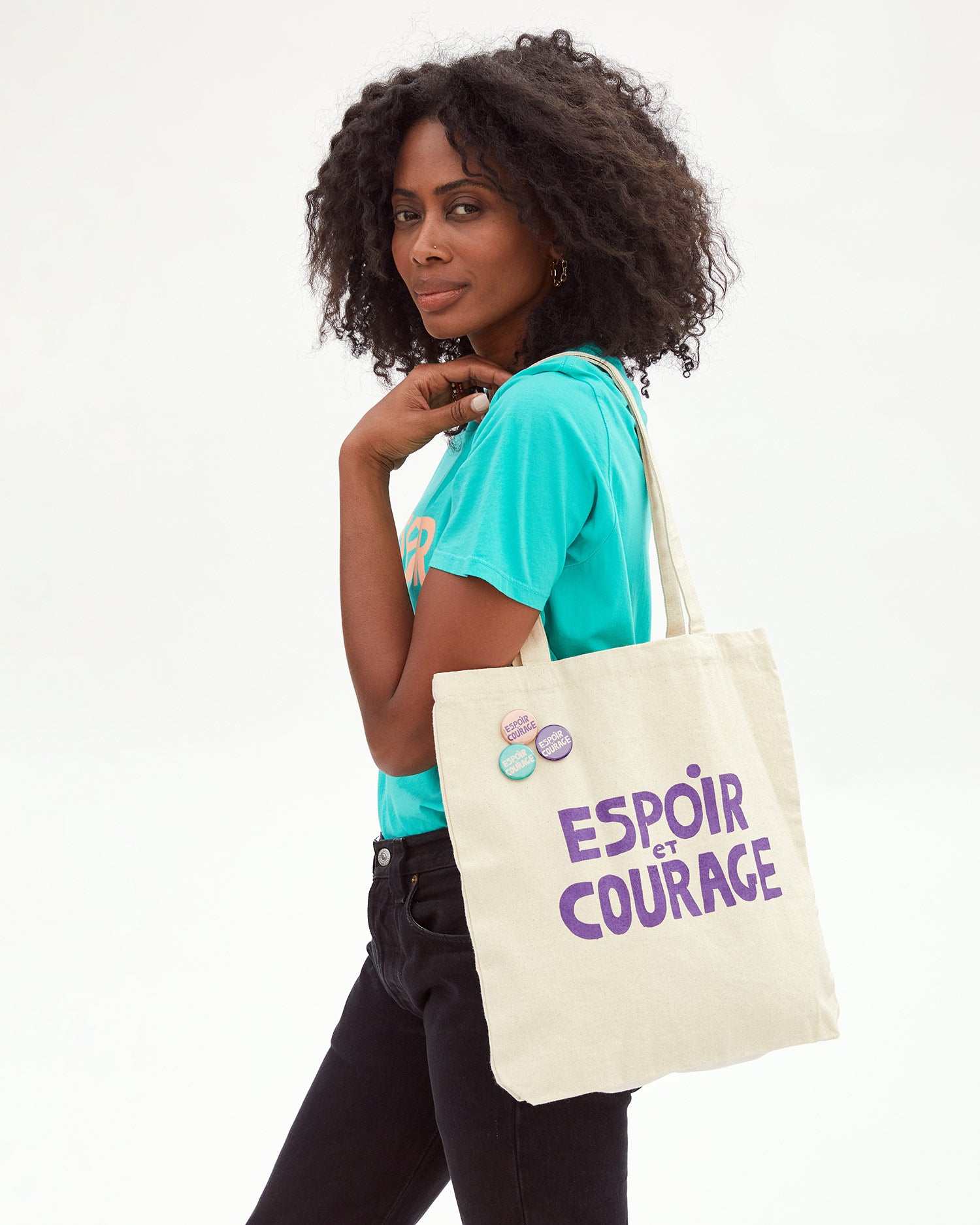 Canvas Tote w/ Pins
Together with former Congresswoman and Presidential Medal of Freedom recipient Gabrielle Giffords, Clare V. is proud to launch this capsule of products to give back to the organization she created - Giffords.org - to save lives from gun violence.
Espoir et Courage translates to "Hope and Courage," the rallying cry Gabby Giffords uses when spreading her message of unwavering hope in the face of adversity.
30% of the purchase price will be given back to the organization in support of their efforts.
Heavyweight cotton canvas
Natural
$65.00
Together with former Congresswoman and Presidential Medal of Freedom recipient Gabrielle Giffords, Clare V. is proud to launch this capsule of products to give back to the organization she created - Giffords.org - to save lives from gun violence.
Espoir et Courage translates to "Hope and Courage," the rallying cry Gabby Giffords uses when spreading her message of unwavering hope in the face of adversity.
30% of the purchase price will be given back to the organization in support of their efforts.
Heavyweight cotton canvas
Details & Care

Dimensions (in inches): 15 W x 15 H x 2 D
Heavyweight 10oz cotton
Includes 3 pins in coral, nightshade, & desert turquoise
Espoir et courage translates to "hope and courage"
Made in L.A.


If available, you can add gift wrapping for this product once it's in your shopping cart.

HB-TT-CV-100021-NAT
Also Shown
About the Collab

Together with former Congresswoman and Presidential Medal of Freedom recipient Gabrielle Giffords, Clare V. is proud to launch this capsule of products to give back to the organization she created to save lives from gun violence. Timed with the 2022 midterms, and the release of the new documentary Gabby Giffords Won't Back Down, the collection is inspired by Giffords' own Southwestern heritage and will give back 30% of the purchase price to the organization in support of their efforts.
Shipping & Returns

Free ground shipping on U.S. orders $100+. Returns by mail or in-store within 30 days of delivery.

2-Year Warranty

We stand behind our products and are happy to repair items purchased within the past 2 years.
Find In-Store
Our stores ship & offer same-day pickup! Contact a store below to purchase.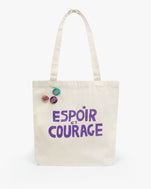 Canvas Tote w/ Pins
Natural