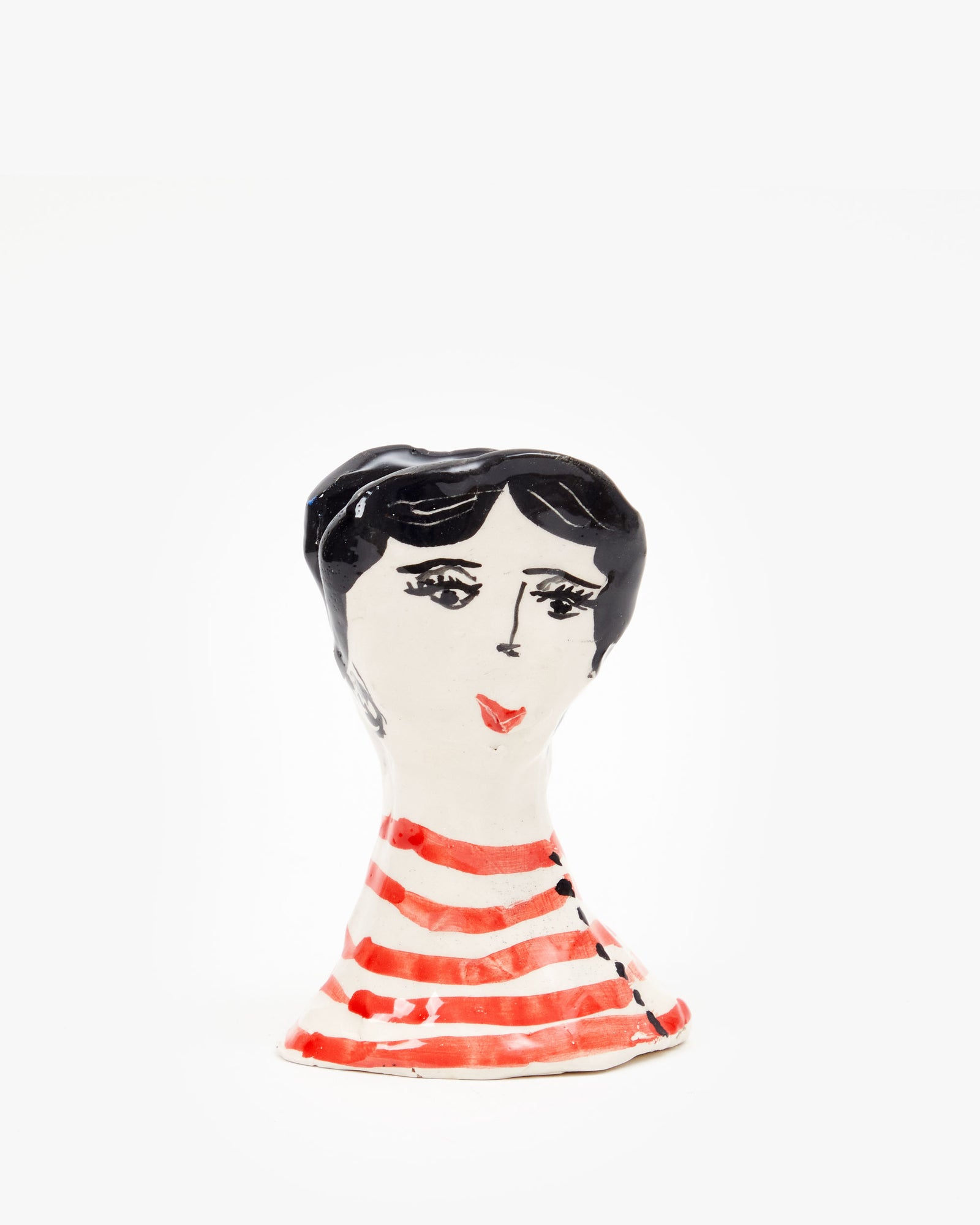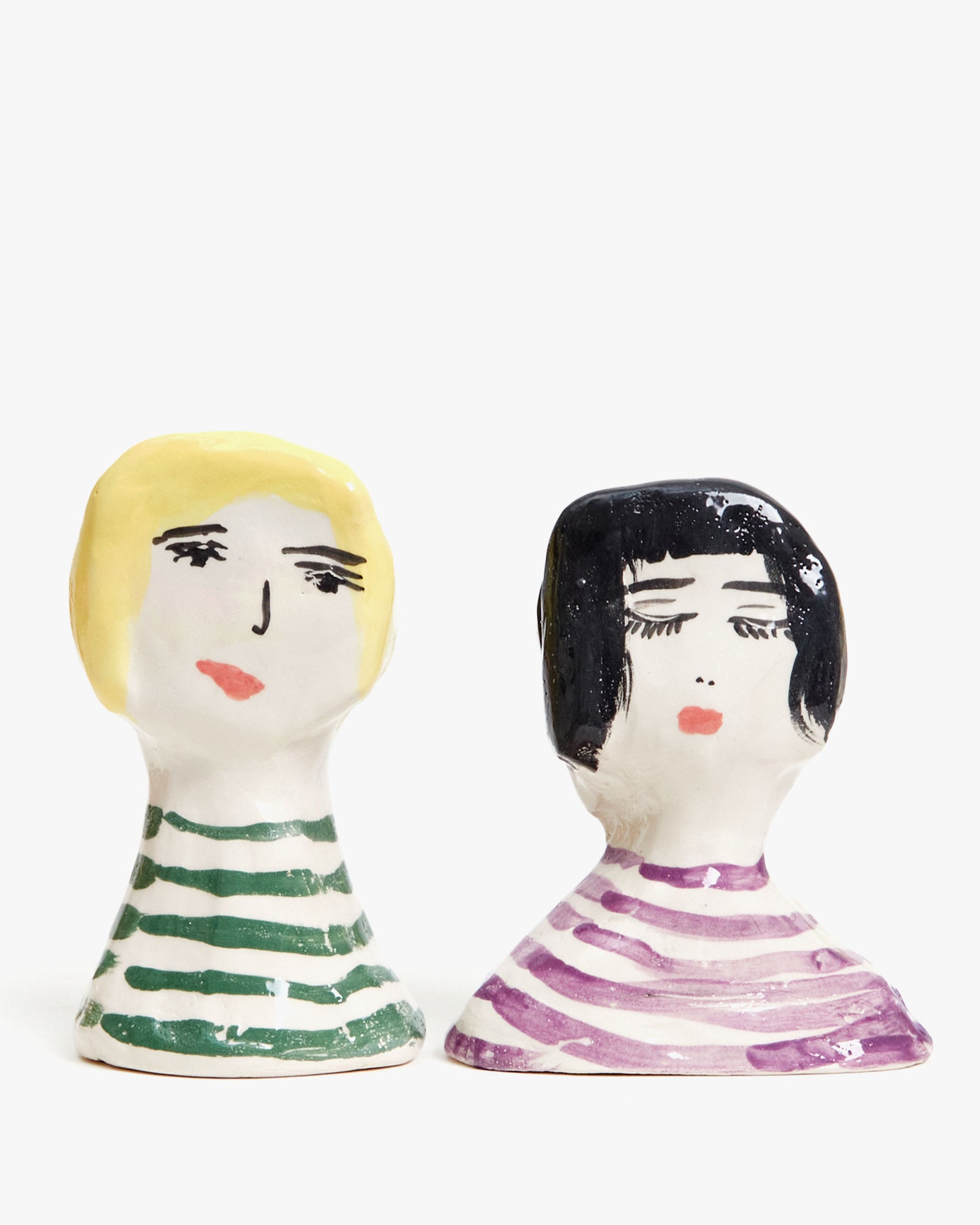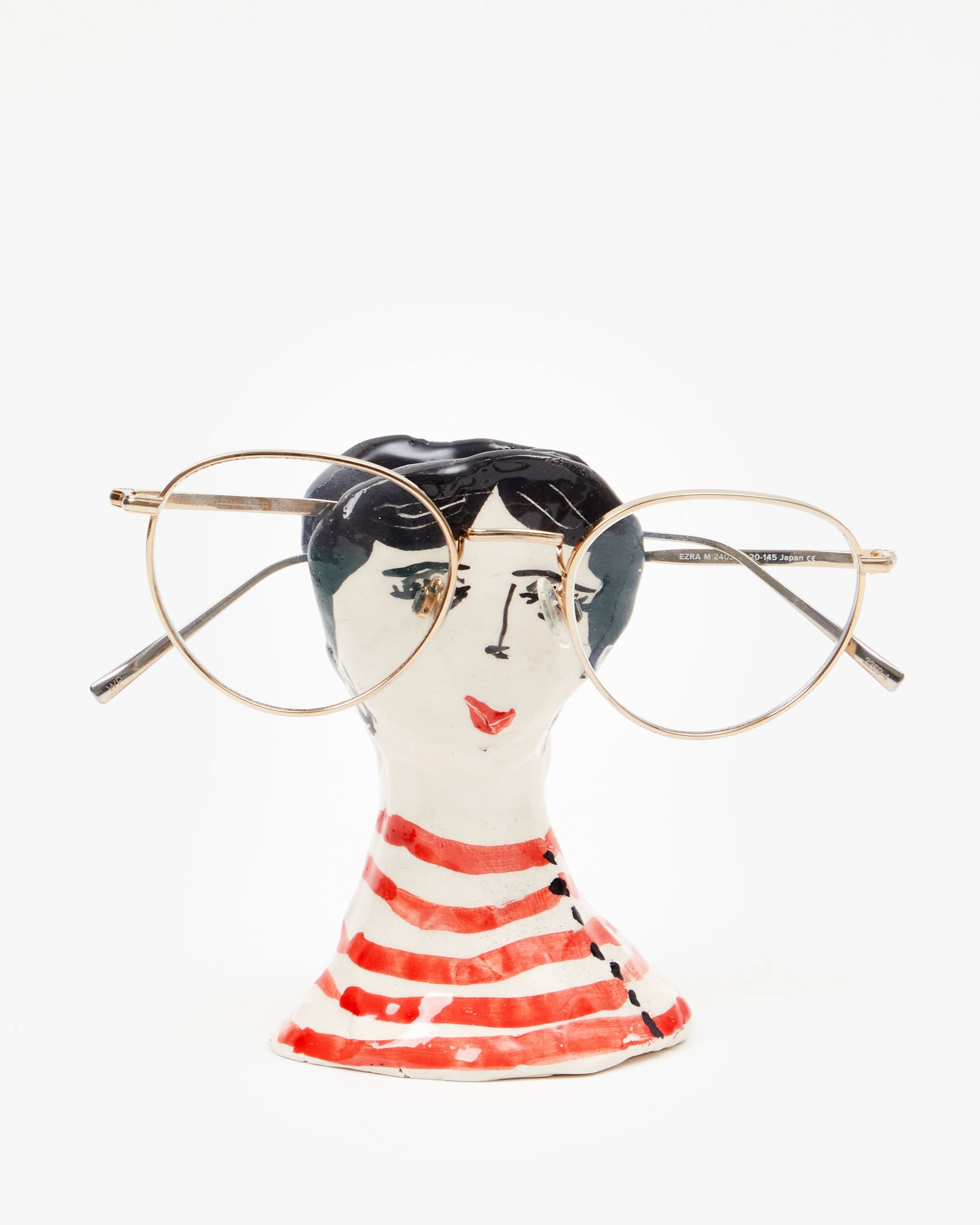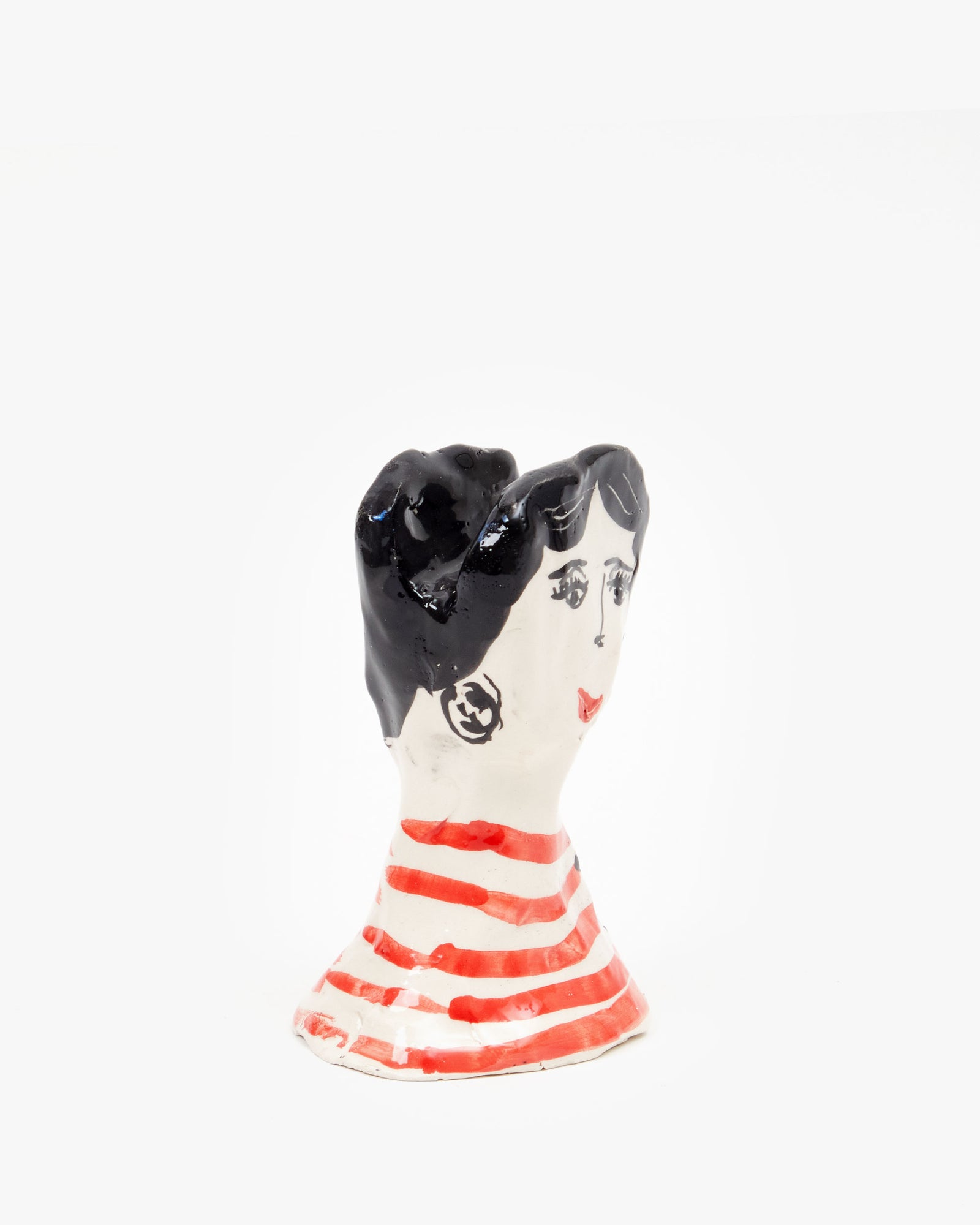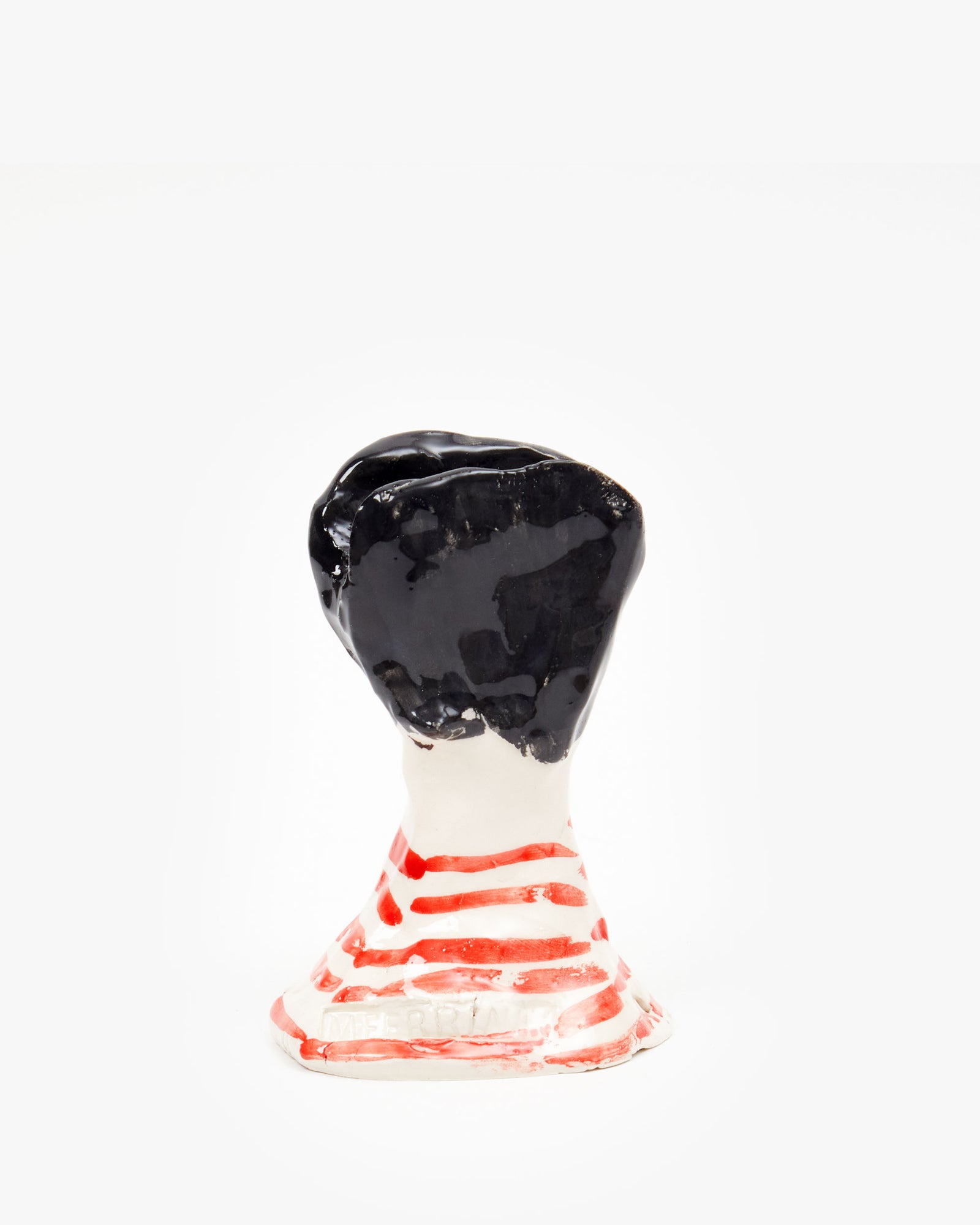 MARCO FERRINI
Spectacles Holder
A spectacles holder made entirely by hand by ceramic artist Marco Ferrini using classic clay-working techniques
Unique and original miniature sculptures that can be enjoyed as stand-alone object d'art or functionally as a glasses stand
PLEASE NOTE: Each piece is unique and may not be as pictured 
Clare V. exclusive
French Female
$80.00
A spectacles holder made entirely by hand by ceramic artist Marco Ferrini using classic clay-working techniques
Unique and original miniature sculptures that can be enjoyed as stand-alone object d'art or functionally as a glasses stand
PLEASE NOTE: Each piece is unique and may not be as pictured 
Clare V. exclusive
Details & Care

Approx. dimensions: 3 inches W x 4 1/4 inches H
Handmade ceramic spectacle holder
This item is excluded from all promotions & discounts


If available, you can add gift wrapping for this product once it's in your shopping cart.

HG-DE-CK-100005-FRENF
About the Designer

Marco's passion for faces come clearly to life in his ceramics.

Marco: "My work with Clare V. gave me the opportunity to experiment with new designs and color-applications, motifs and tones that express a "joie de vivre", to say the very least.

I have been struck by the elegance, originality and variety in CV's selection of objects which make her shops unique and precious.

Because this creativity fits perfectly with the personalities of my SPECTACLES, I am doubly excited and grateful for this collaboration - not to mention feeling honored to have my ceramics associated with her brand."
Shipping & Returns

Free ground shipping on U.S. orders $100+. Returns by mail or in-store within 30 days of delivery.

Find In-Store
Our stores ship & offer same-day pickup! Contact a store below to purchase.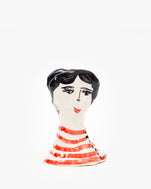 Spectacles Holder
French Female