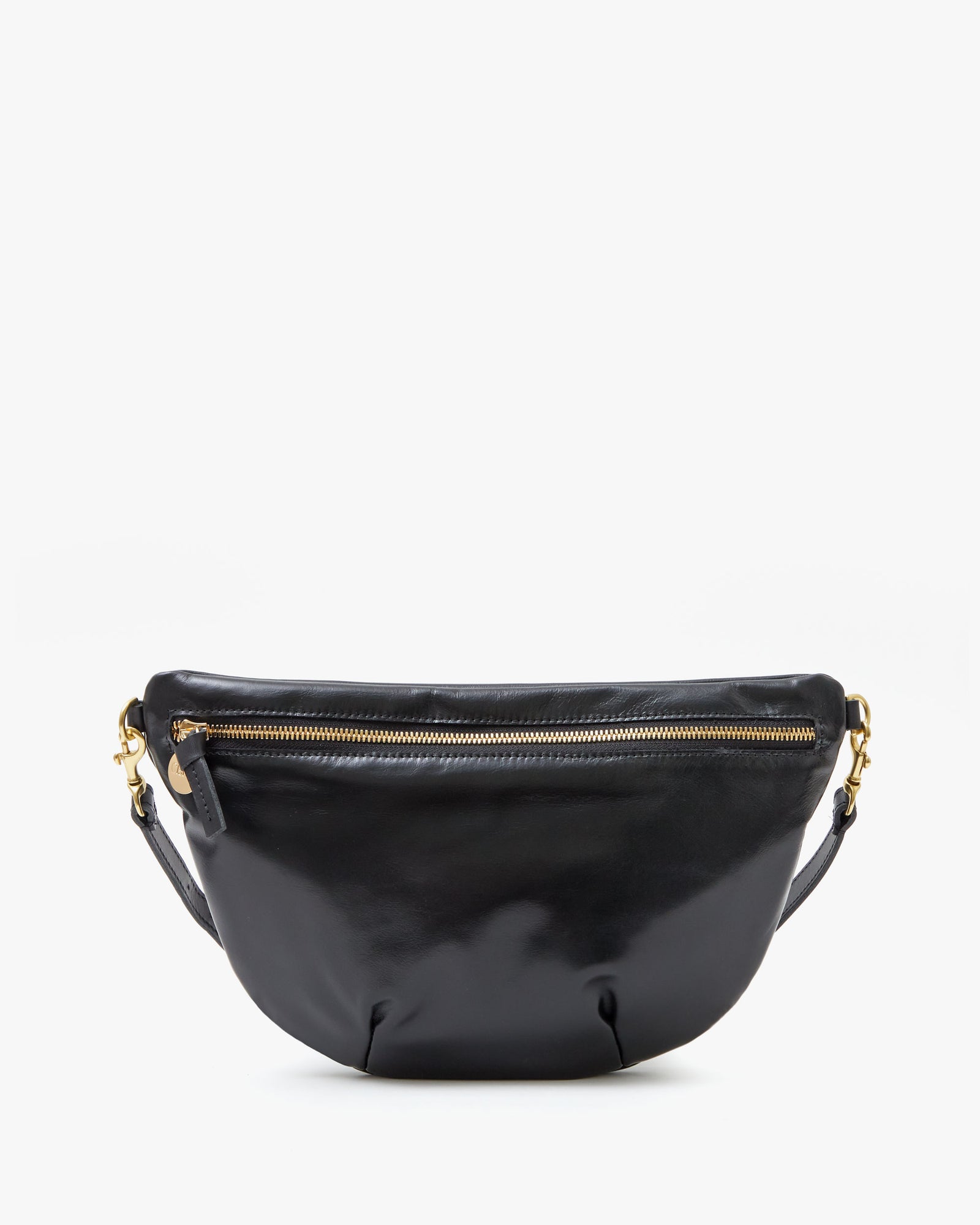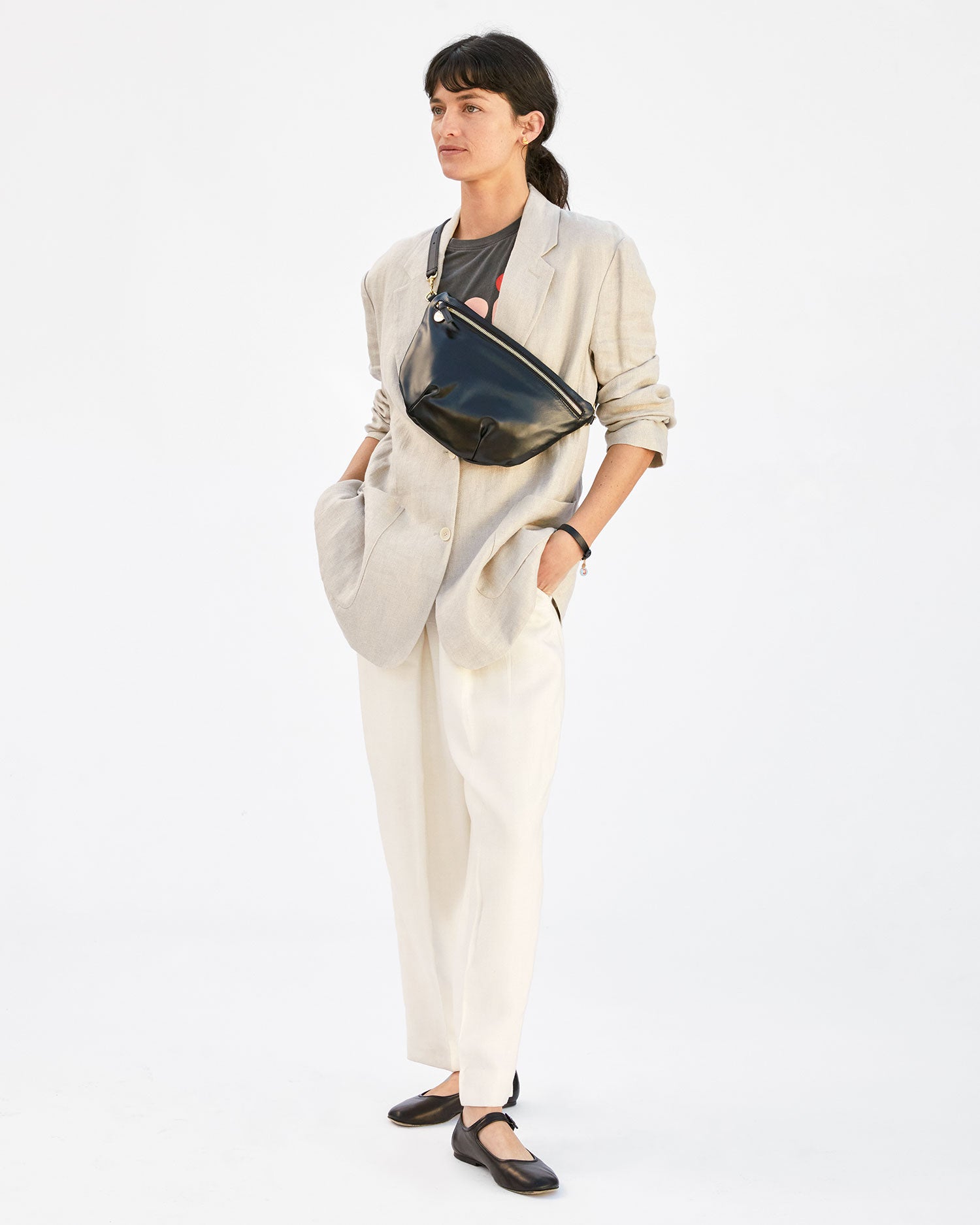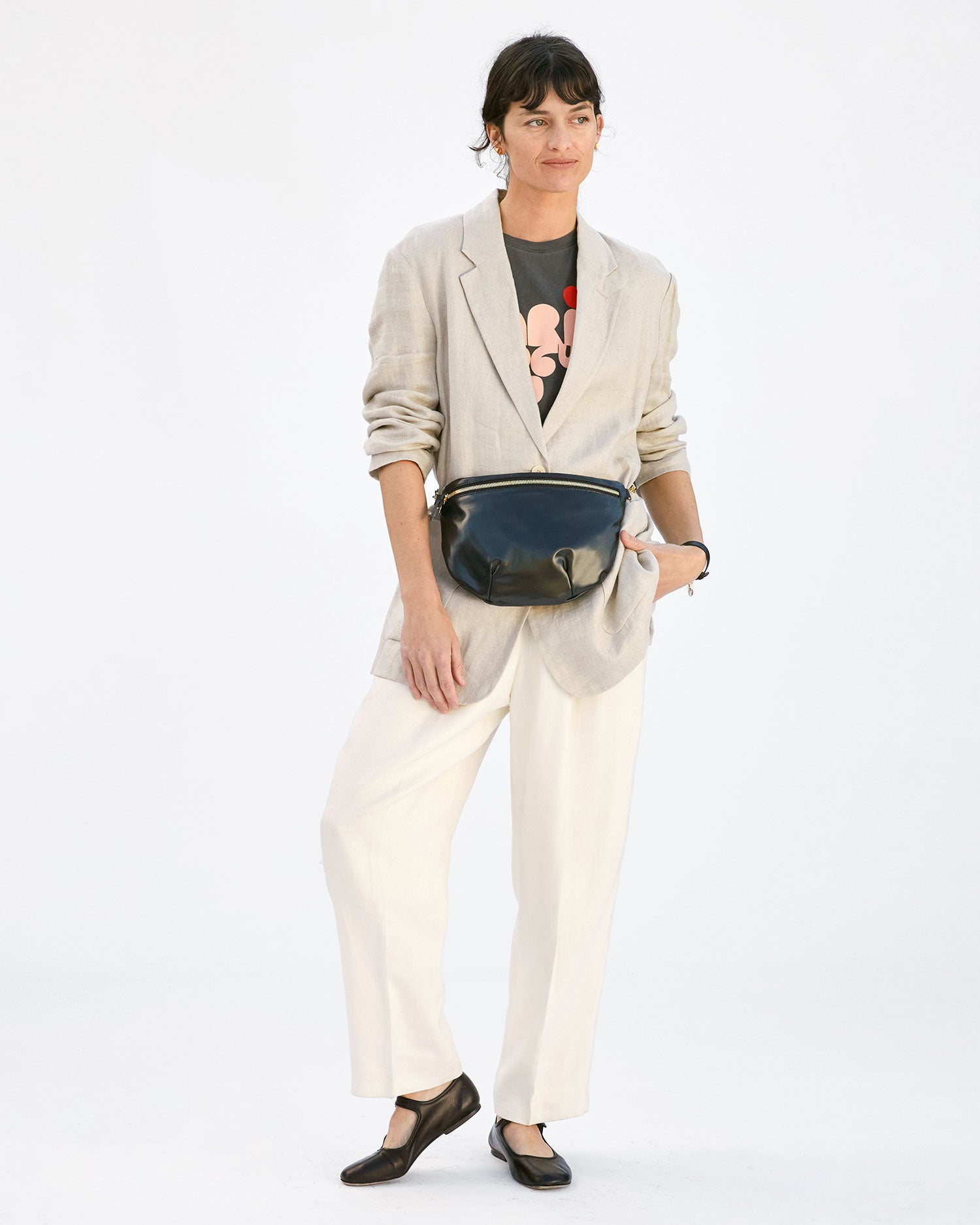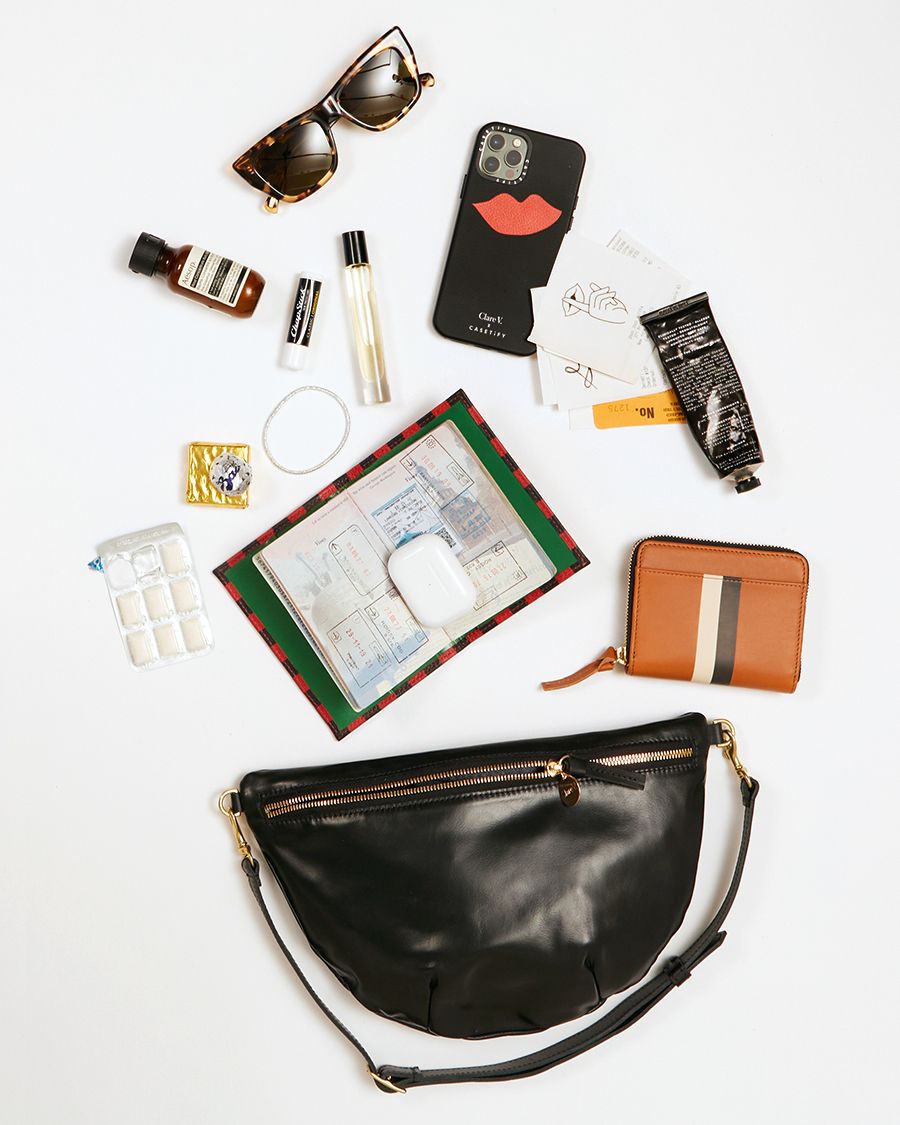 Grande Fanny
Three ways to wear - at waist / across the body / on shoulder

Slim profile with surprising capacity
Detachable / adjustable / interchangeable strap
Need a longer belt? Add the Grande Fanny with the Long Grande Fanny Belt to your cart to swap - email info@clarev.com with any questions
Made of lightweight, soft, and durable Italian leather
Black
$325.00
Add a strap
Make it yours...
Chain Shoulder Strap

$125.00

Braided Shoulder Strap

$145.00

Braided Shoulder Strap

$145.00
Three ways to wear - at waist / across the body / on shoulder

Slim profile with surprising capacity
Detachable / adjustable / interchangeable strap
Need a longer belt? Add the Grande Fanny with the Long Grande Fanny Belt to your cart to swap - email info@clarev.com with any questions
Made of lightweight, soft, and durable Italian leather
Details & Care

Dimensions (in inches): 12 3/4 W x 8 H
Strap: 19 1/2 - 30 inches
Adjustable and detachable 12-hole strap
Lined in chambray
Black zipper
No interior/exterior pockets
Made in L.A.


If available, you can add gift wrapping for this product once it's in your shopping cart.

HB-FP-GF-100011-BLK
Shipping & Returns

Free ground shipping on U.S. orders $100+. Returns by mail or in-store within 30 days of delivery.

Find In-Store
Our stores ship & offer same-day pickup! Contact a store below to purchase.